BHARAT deliver a wide range of products for various industry based on readily available approved/proven components. Our integrated and standalone system solutions are customised to suit the specifications and requirements & comply to all international standards.
Our in house engineered and built systems cover the following:
LV Switchboards up to 690VAC
Auto Main Failure panels
Auto load synchronization, load sharing & Power management system panel
Power control centre
Motor control centres
soft starters
Variable Frequency Drive starter panels
Main & Sub Distribution boards
Metering panels.
PLC based control system
Integrated monitoring & control system.
process control system.
Features
Single Line Drawings
Front and Rear Access
Short Circuit Calculations (if applicable)
Bottom or Top Cable Entry
Load Analysis (if applicable)
Standard construction - Form 4 A (as per specification)
Class approvals (Applicable only for marine switch boards)
Multiple Shipping Sections.
Standard IP 22 (higher Ingress protection as per application)
Short Delivery time.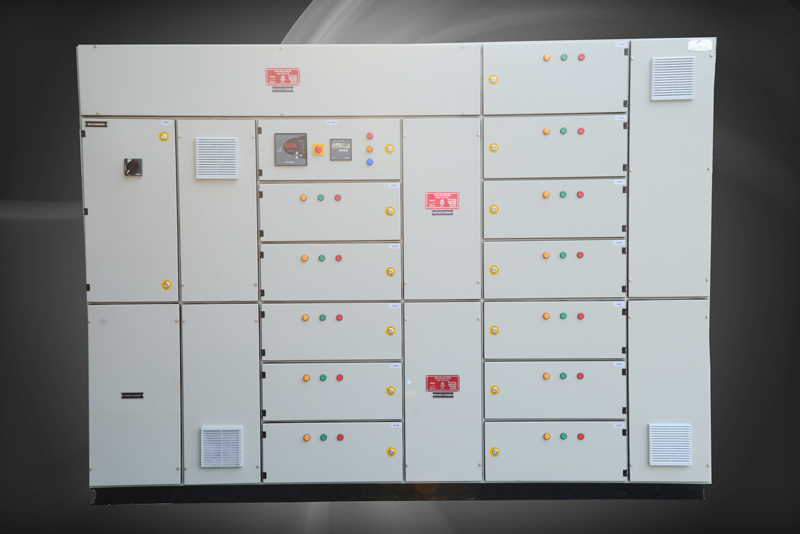 Auto Main Failure Panels
DG Start automatically when the Transformer power fails
Close DG breaker when the set voltage/frequency reached after verifying the Transformer breaker open
If the Transformer supply re-stores, open the DG breaker and close the Transformer breaker and continue operation.
Comply with the standard 'Kerala Inspectorate'
Well proven controller from the family of 'DEIF'
Know more
Contact now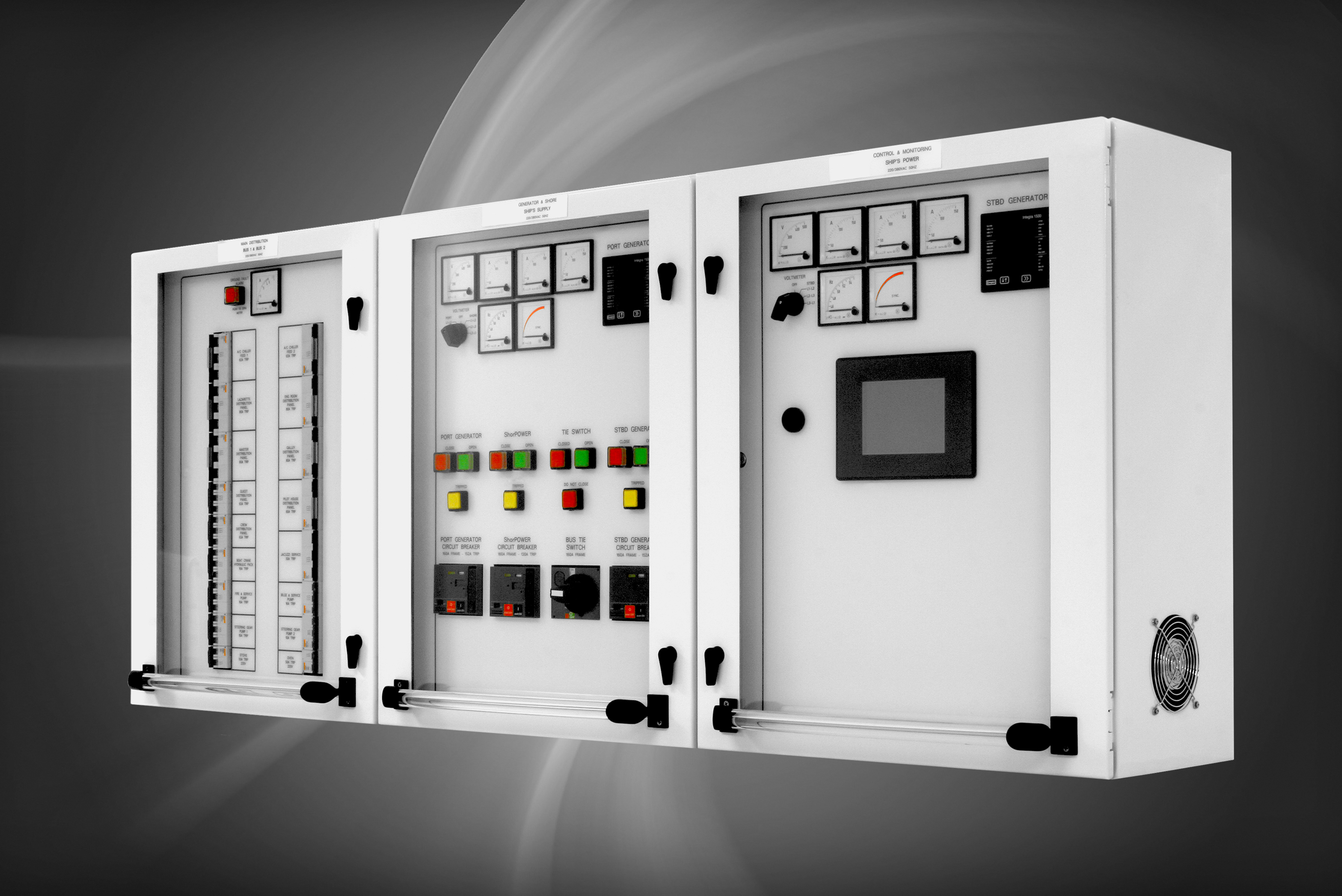 Main Switch Board with Power Management System
Microprocessor based controllers for each generator, Transformers & Bus Couplers
Intelligent controllers using redundant communication.
Open for all operators to adjust the parameters within the safe limit.
Multi-master concept of operation. If any one of the controllers fails, respective incomer considers as blocked and continue the operation.
AMF, AMF with back synchronization, auto standby selection, load depended on the start/stop operation, etc.
Know more
Contact now
AMF Panels
Auto Synchronization, Load Sharing & Power Management System
ATS Panels
Metering Panels
Know more
Contact now
PCC & Distribution Boards
Motor Control Centre
Variable Frequency Drive Panel
Soft Starter Panels
DOL & Star Delta Starters
Know more
Contact now